What is Solar Energy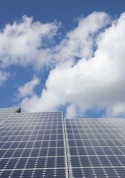 Solar Energy
- Solar energy is the energy received by the earth from the sun. This energy is in the form of solar radiation, which makes the production of solar electricity possible.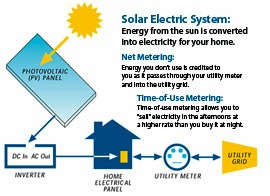 How Do Solar Homes Work?

Solar Panels

Solar panels, or solar modules as they are sometimes called, are typically installed on the roof. These solar panels are made up of photovoltaic (PV) cells, which convert sunlight into direct current (DC) power.

Inverter
The DC power from the solar panels is sent to an inverter, where it is converted into alternating current (AC) power, or standard electrical current used your home.